Learn how to create the iconic Star Wars rolling credits in this awesome After Effects video tutorial.
There's probably no typography more recognizable to audiences than the Star Wars crawling text intro. When the credits first premiered in Star Wars: A New Hope, they actually shot it using a live camera dollying across real text on a black background. Here's what that process looked like during the filming of The Empire Strikes Back. Sorry about the low-quality photo. It was taken a long time ago in a galax… You get the idea.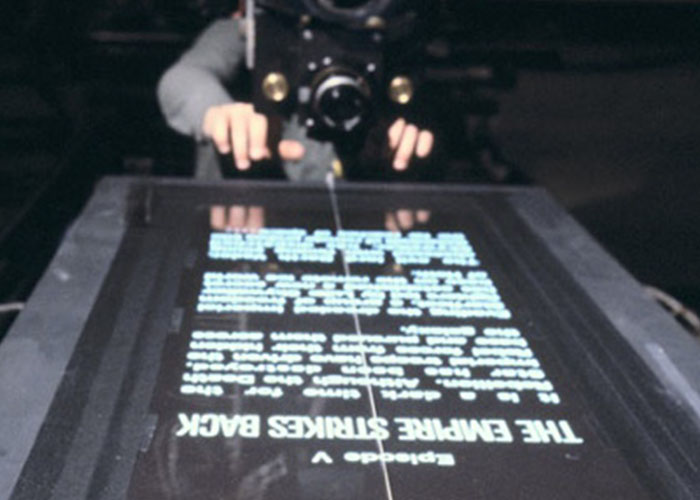 Now, 38 years later, obviously the whole process is much easier. Instead of actually shooting the scene with a camera, you can easily create the rolling titles and planet tilt effect in After Effects. The effect is fairly simple and this quick After Effects Video Tutorial can show you how it's done.
The font used for the main text is Franklin Gothic Demi Bold with the title and subtitle being stretched just a little. You can download a ton of free Star Wars fonts from Fontspace.
This video was first shared by Capon Design on their YouTube channel. Thanks for sharing, guys!
Want to learn more about creating awesome titles in After Effects? Check out a few of the following resources:
The 15 Best Free Fonts for Motion Design – RocketStock