Promoting your next big film? Check out these free tools for movie trailers and film marketing.
Top image via Shutterstock
You finally finished your next feature film, and now it's time to start promoting the picture. Using these free tools, you can easily promote your film as the next major blockbuster.
---
Trailer Construction SFX
https://vimeo.com/139589161
The Trailer Construction Kit from PremiumBeat is loaded with free sound effects like risers and drum hits. It's perfect for amping up the intensity of your action-movie trailer. You can download the 20 Free Movie Trailer SFX on PremiumBeat.com
---
Movie Trailer Credit Font

End your trailer with authentic billing block text. Video Copilot offers the free font Credit Block with both a TFF font file and black-and-white PSD files. You can add all of your credit information and job positions. You can download the Credit Block Font on VideoCopilot.com
---
Trailer Rating Tag (Green Band & Red Band)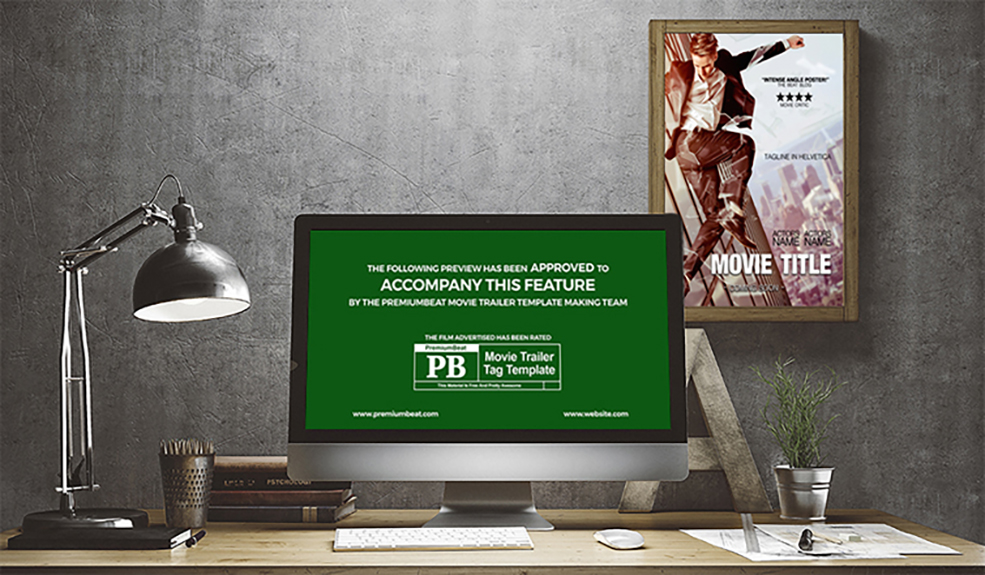 Start your trailer with a custom movie rating. With this free Trailer Rating Photoshop Template from PremiumBeat, you can instantly add any film rating (or spoof rating) to your trailer.
The template already includes all standard MPAA ratings, which can easily be applied and edited. Just choose your rating or make your own. You can even adjust the template instantly into a red band trailer for restricted audiences.

You can download the Trailer Tag Photoshop Template on PremiumBeat.com
---
Movie Poster Template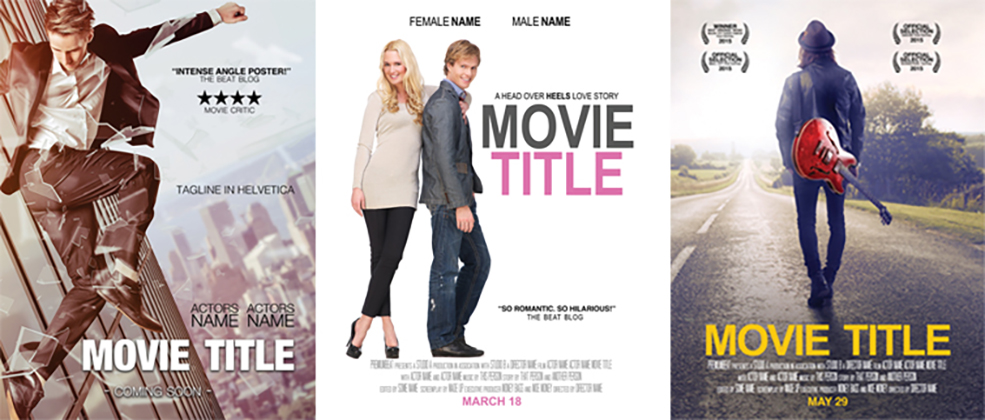 The Trailer Rating Tag Template is conveniently bundled with a free drag-and-drop Movie Poster Photoshop Template. Just add your background image and apply star ratings, film festival laurels, actor names, titles, taglines, and credits.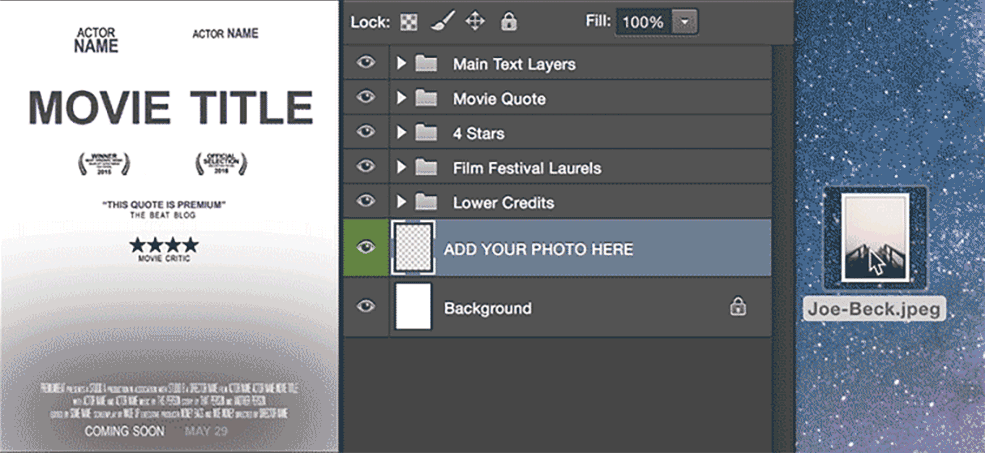 You can download the Movie Poster Photoshop Template on PremiumBeat.com
---
Swish Transitions
Stretch, blur, pan, and dissolve your footage with swish transitions for added movement between clips. With Andy's Swish Transitions, you can adjust the angles and timing to create custom transitions for each project. You can download Andy's Swish Transitions on FXFactory.com