Need to save an After Effects project as an H.264 file? Here's everything you need to know to make it happen.
Top image via Shutterstock
It's time to add another notch to your After Effects belt. After this quick how-to, you'll know how to export H.264 video in only six easy steps!
Step 1. Go to Composition and Click "Add to Render Queue"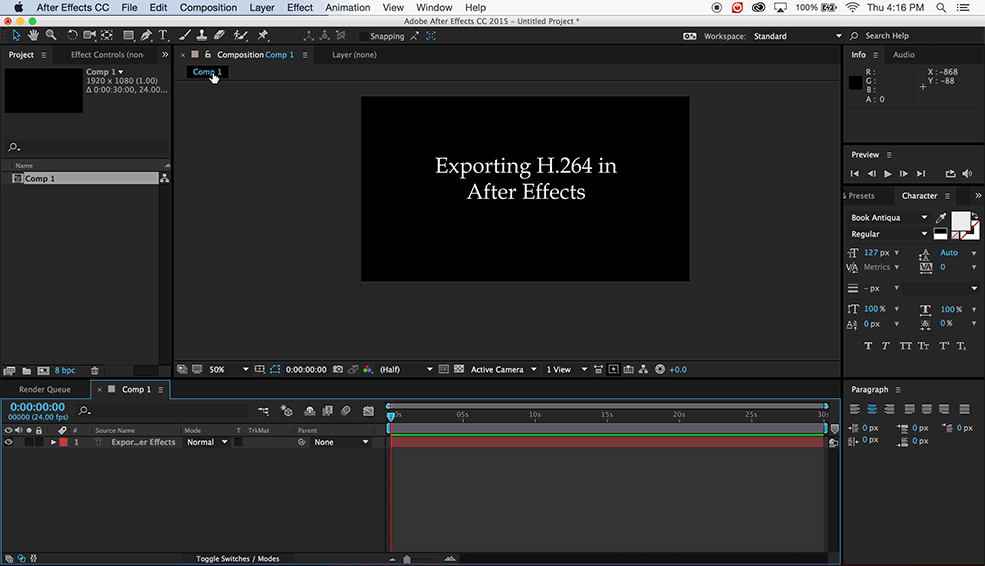 In the menu structure, click on Composition and select Add to Render Queue. (Alternatively you can use the keyboard shortcut Control+Command+M.)
Step 2. Open Output Module, Set Format to QuickTime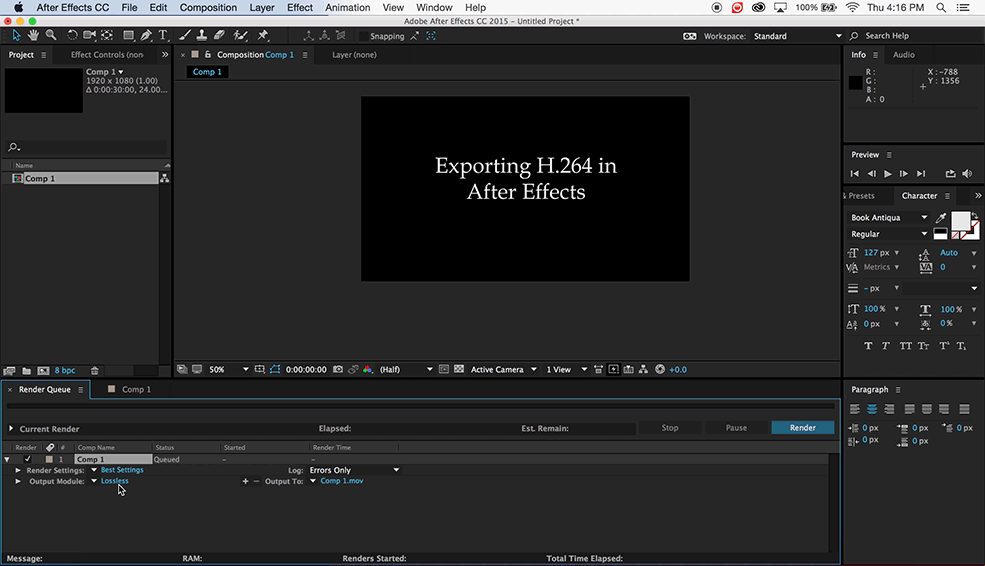 Click on the blue text next to Output Module to open the menu. Change the Format to QuickTime.
Step 3. Click "Format Options," Set Video Codec to H.264, Set Quality to 100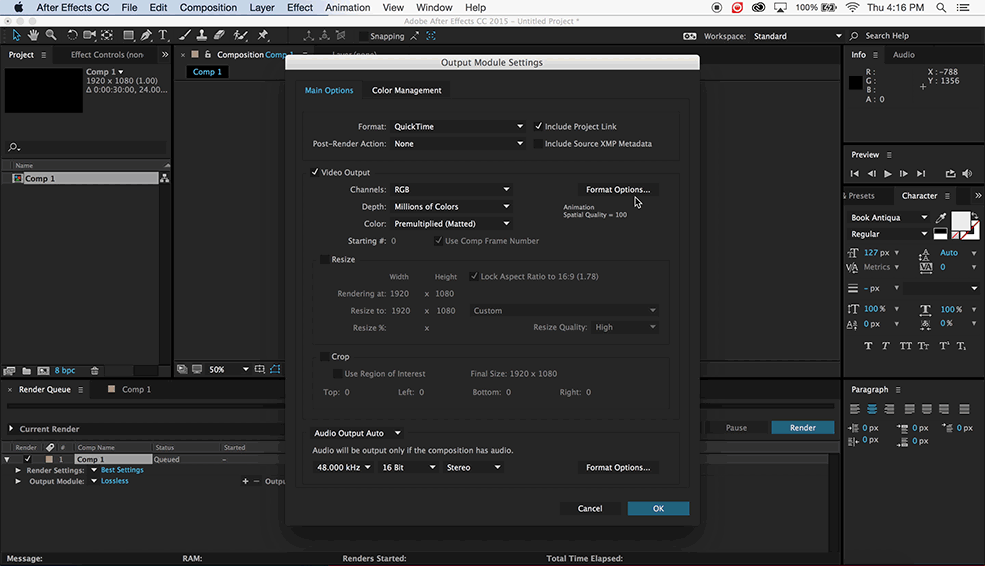 Open the Format Options… menu list. Under the Video tab, change the Video Codec to H.264, set Quality to 100. Click OK, and then click OK again.
Step 5. Open "Output To," Set Your Project Save Settings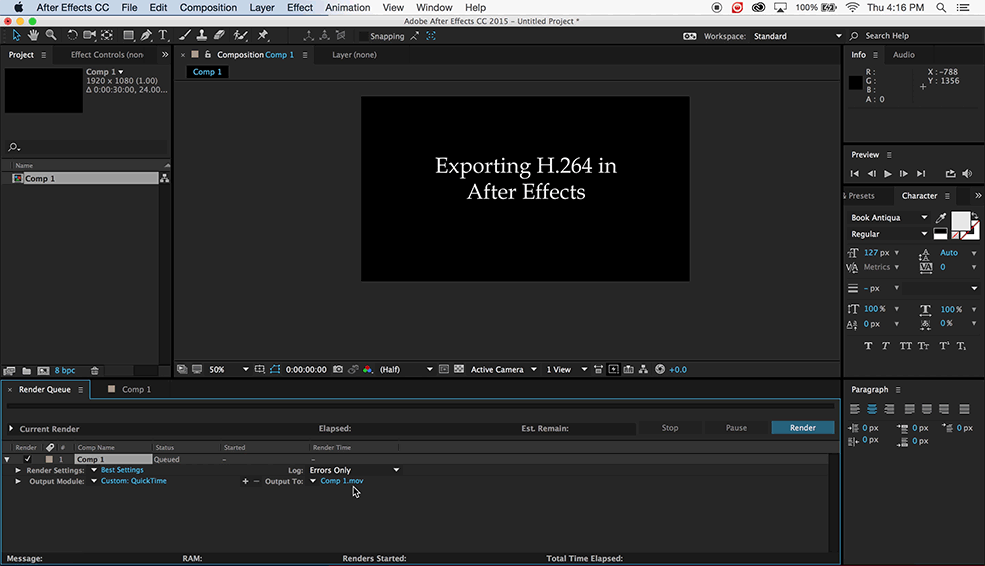 Click the blue text next to Output To, add your project name and destination location, click Save
Step 6. Click Render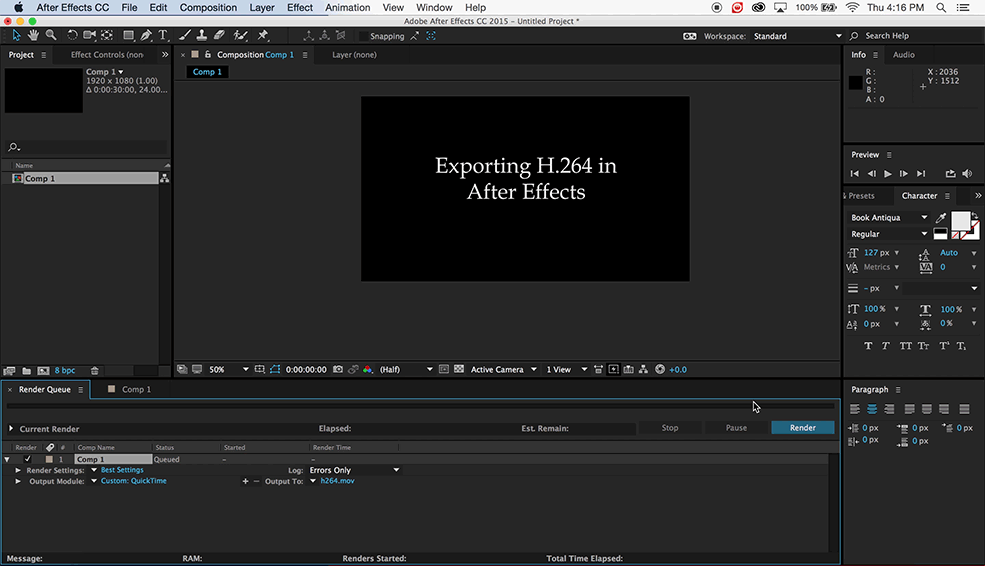 Click the Render button and you're done. No problem!