Need to apply a LUT in DaVinci Resolve? Follow these steps to add your custom LUTs to the dropdown menu.
DaVinci Resolve makes it really easy to add your LUTs to the dropdown menu for easy access. If you want to follow along, you can download our 35 Free LUTs here. Once you've downloaded them, here are the steps to add the LUTs to DaVinci Resolve's 3D Input Lookup Table menu.
1. Open DaVinci Resolve Project Settings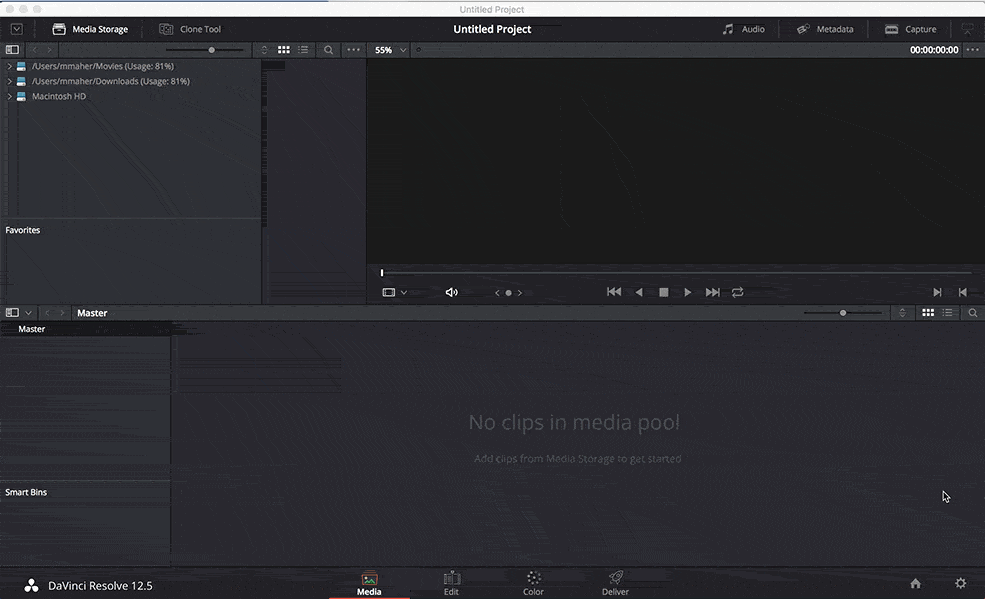 The first step is to open your DaVinci Resolve project. Then navigate to the bottom right corner to click the Project Settings cog wheel.
2. Click Open LUT Folder in the Color Management Section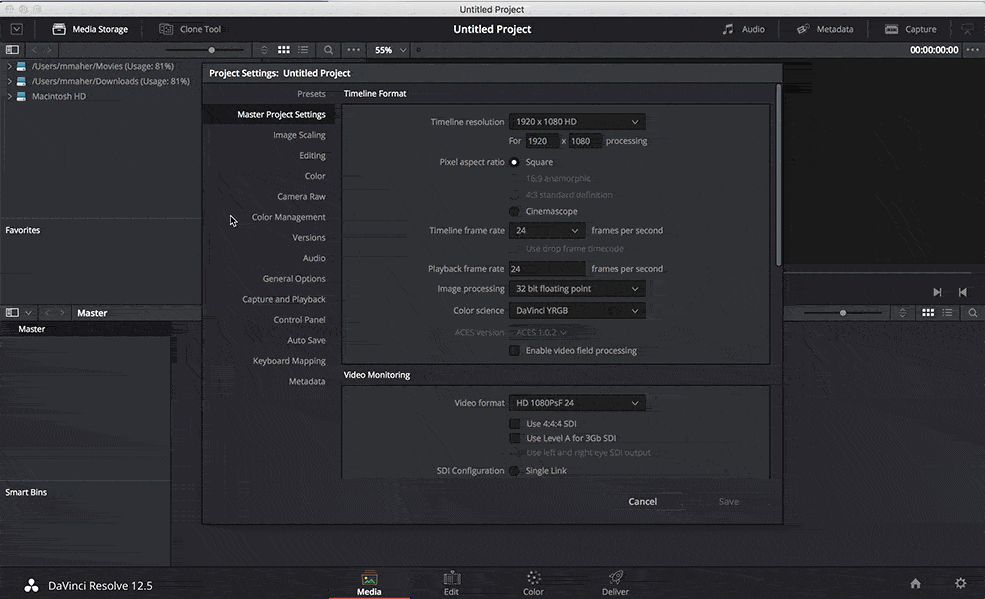 When the Project Setting pop-up menu shows up, select the Color Management tab. Next scroll down to the Lookup Tables section and click Open LUT Folder.
3. Drag and Drop LUTs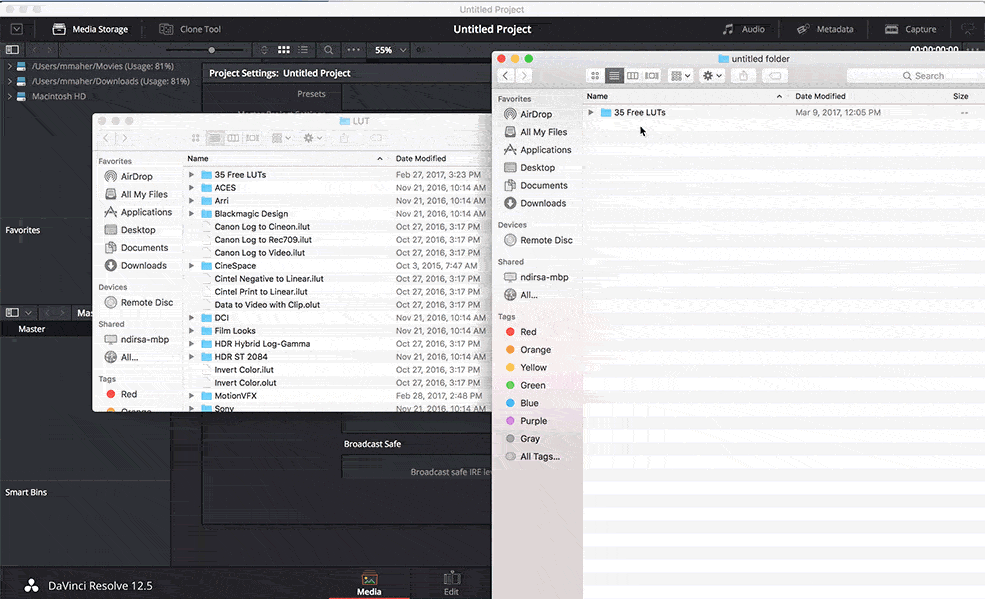 Open another finder window or download folder that contains your LUTs. Drag and drop the LUT .CUBE files into the DaVinci Resolve LUT Folder. You can drag single .CUBE files or an entire folder of .CUBE files.
4. Click Update Lists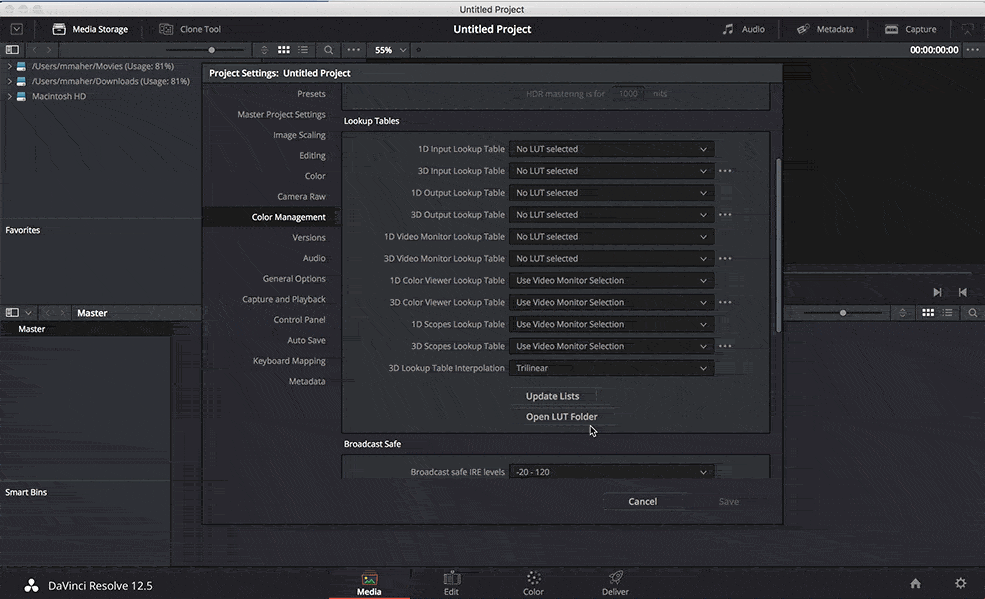 Close the folders and select Update Lists in DaVinci Resolve. This will refresh the dropdown menu in DaVinci Resolve.
5. Add LUTs to Footage from the 3D Input Lookup Table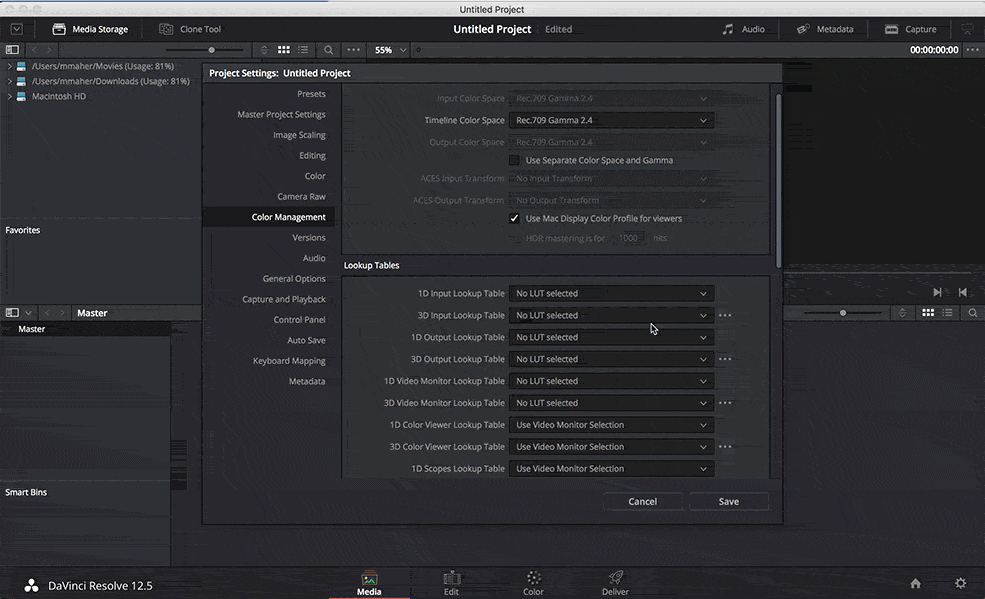 The LUTs are now available under the 3D Input Lookup Table dropdown menu. The dropdown menu will have each individual .CUBE file you added to the DaVinci Resolve LUTs folder.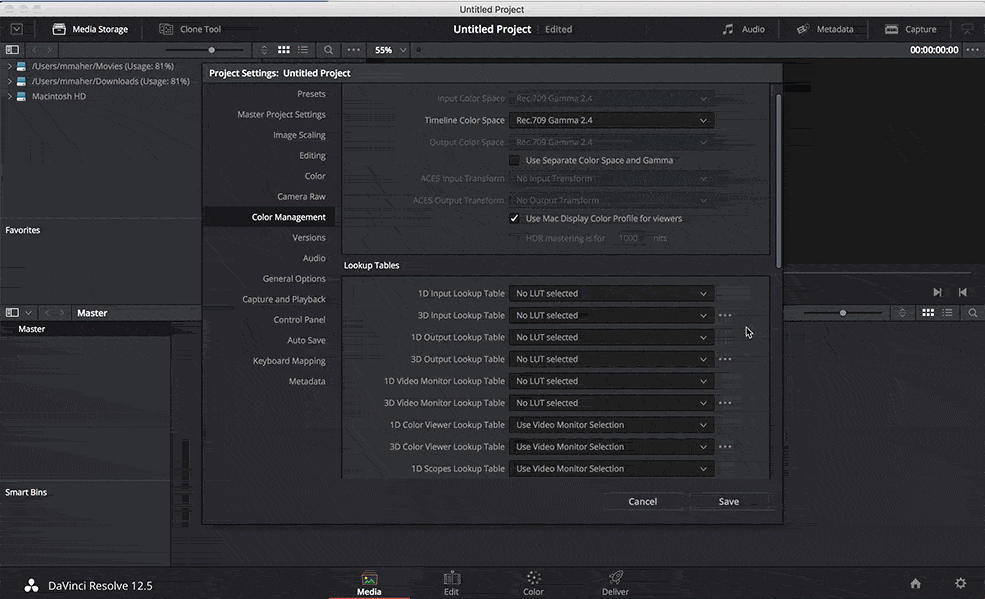 Alternatively, if you added a whole folder, you can click on the "…" button next to the 3D Input Lookup Table to see the subfolders. If you dragged the entire 35 FREE LUTs folder in DaVinci Resolve, then you will see a 35 FREE LUTs section available.
6. Pick a LUT and Click Save
Select the LUT of your choice from the dropdown menu, then click Save to apply it.
---
Download 35 FREE LUTs from RocketStock
Be sure to head over to this blog post to grab the 35 FREE LUTs featured in this demo. You can also sign up for emails to receive the latest freebie right in your inbox.