In this After Effects tutorial, learn how to create a Stranger Things-inspired "Upside Down" look — and follow along using free assets and project files.
In this tutorial, learn how to use some tracking methods built into After Effects to track any basic hallway and add texture, lighting, and composited dust elements to create a really interesting look. This tutorial also includes some methods for improving your track within After Effects and creating depth with 3-dimensional tracking data — even when the motion tracking might be difficult for the software.
Download the necessary assets and project files below!
Download the Free AE Project File And Texture Element
Click on the link below to download the free Upside Down-inspired project with a free dead vine texture from Bigstock.
Note: You will need to download the Rocketstock Volumetric Light Freebie and reconnect some files for the project to work properly.
Tracking The Hallway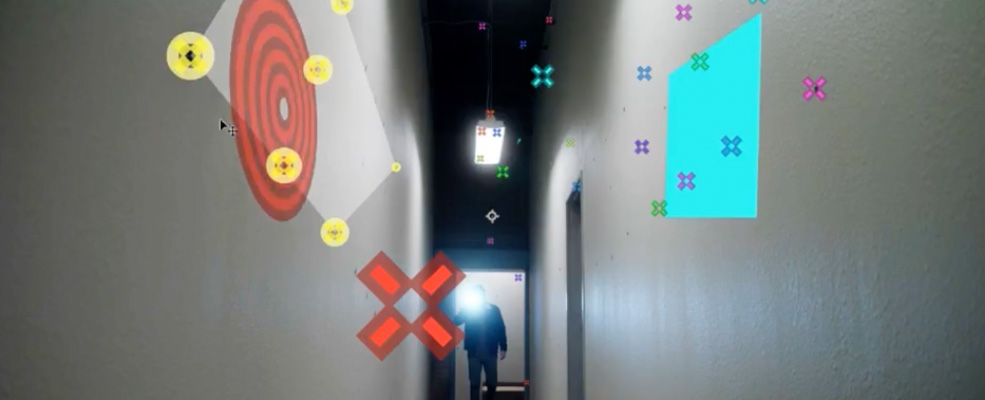 No matter what space you use to create your scene, you'll need to track it to add some textures to certain areas. To do this, you'll most likely want to use the 3d Camera Tracker in After Effects. This tool only works for standard planar tracking in a 3d space, and if you want to track moving elements you'll need to use a third-party tracker of some sort.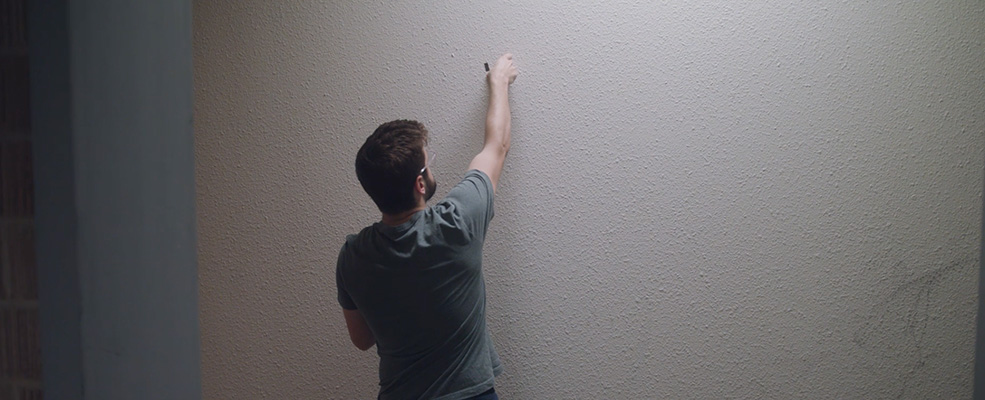 If you know you'll want track an area without much contrast or texture to begin with (like the bland normal hallway from the tutorial for instance), you might need to add some tracking markers of your own and make sure that they aren't visible in the final product.
You might also need to add a bit more contrast to your scene after precomposing your shot in order to give the tracker a bit more contrast. To do this, pre-comp your shot and go into the pre-comp and add a Curves effect. Then you'll want to bring down the darks and raise the highlights to add contrast.
Set Up Your Textures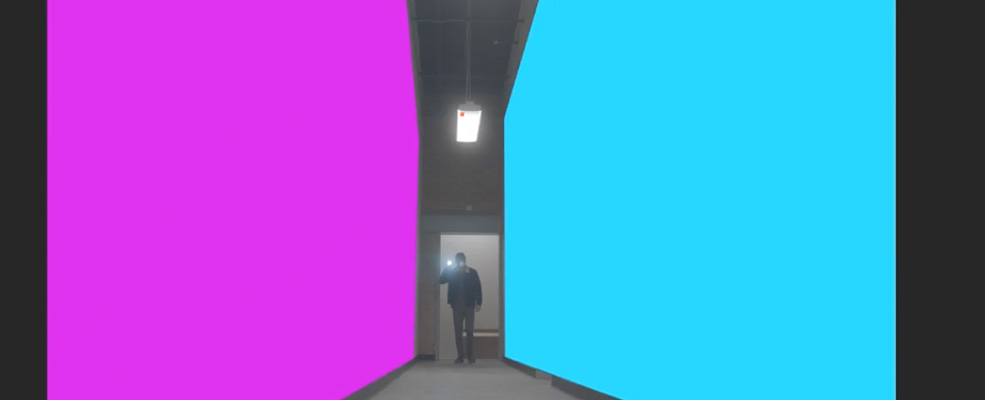 Once your track is good to go, you'll want to cover the entire walls with the solids that you've created and portioned out throughout your scene. This process generally means sizing, rotating, and altering the position until the entire portion that you want to cover is covered.
After that, you can start to add your textures. First, pre-comp your solid and make sure that you have "Leave all attributes" checked in the dialogue box. Then, go into each pre-comp and add your vine texture.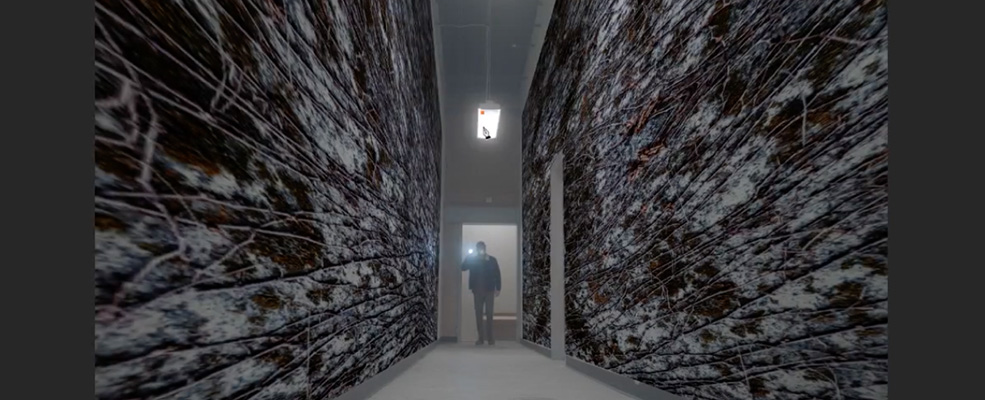 The texture will be far too small to cover the entire wall, so you'll want to scale it down and add more resolution to the texture by using a Motion Tile effect and expanding the Output Width and Height until you fill the entire solid with the texture. Then make sure to check Mirror Edges so that it doesn't look odd.
Color Correction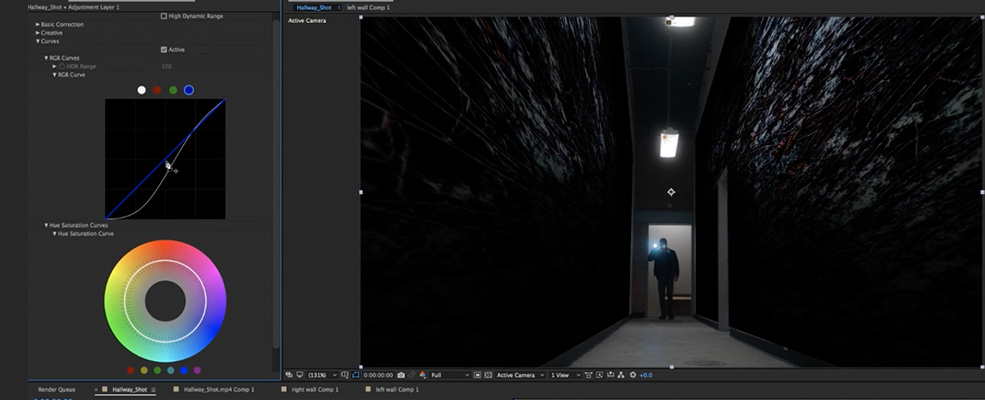 For this portion, the main goal is to make it much much darker and much bluer (to match the look of the show). In this example, the scene was shot in a hallway where lights couldn't be altered, so it was necessary to darken it quite a bit.
When color correcting this scene in particular, it was important to make sure to only darken the far lower end of the spectrum to near black in order to get a decent-looking result.
There are multiple ways to achieve the blue look, but the easiest is just to use the curves effect or the curves in the Lumetri color effect to raise the blue channel much higher, the green channel a little bit higher, and then remove the red channel until it looks right.
Add Lighting And Dust Effects
RocketStock 16 Free 4k Volumetric Light and Dust Overlays Freebie
Now you can really start to have some fun creating your scene. In the tutorial, I used these free (above) elements from a recent RocketStock Freebie and added in some volumetric light.
Since we were able to track the lights themselves before, it's very easy to go ahead and position these elements exactly where they need to go so that they move correctly throughout the scene. Make sure to add a mask around them so that the edges are not visible.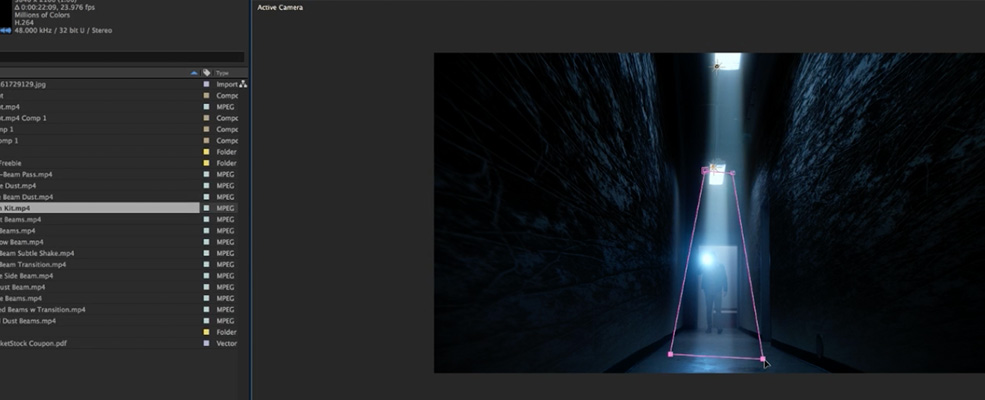 Another key element of the "Upside Down" look from the show is the strange floating particles. Luckily enough, there are also some free floating dust elements in the volumetric light pack.

With these elements, you can use the 3D position data from the elements in the scene already and position them throughout at various sizes and opacities until you get a look that you like. It might be necessary to also add a bit of a Gaussian blur to your dust elements as well — if some would potentially be out of focus in your scene.
Finalizing The Effect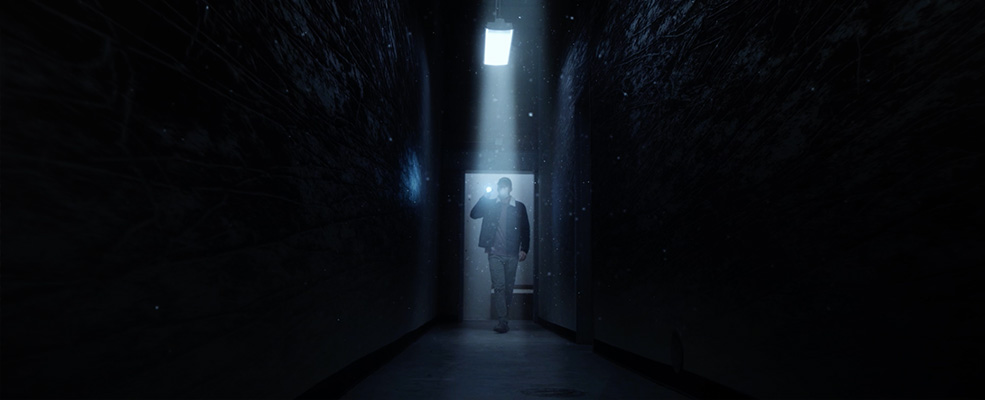 To finish things off, with this scene in particular, a little bit of a Glow effect helped blend everything a bit more, and it brought all of the elements together.
It also might be necessary, depending on the color correction that you did previously, to tone down the saturation a bit, as while you add all of these elements and color correction effects, sometimes the saturation tends to look super unrealistic and strange.
Another important aspect to building this effect is sound. If you truly want to get that Stranger Things vibe going in your scene, you should probably grab some '80s horror-inspired synth tracks to add the tone you're looking for.
Just for cases like this, PremiumBeat put together this great curated playlist of just the type of music that you'd need to create the right vibe for your scene.