Building your own PC can drastically increase your graphics performance for rendering and animation at a fraction of the cost of a stock computer.
Cover image via Shutterstock. 
Are you running into problems with slow speeds when running After Effects or Cinema 4D? It's probably because you're running them on a computer that can't handle the stress. Building animations and graphics, as well as rendering them, can take a huge toll on a unsuited computer.  In this guide, we will dive into building a computer that can handle animation and rendering easily at top-notch speeds.
---
Understanding What Does What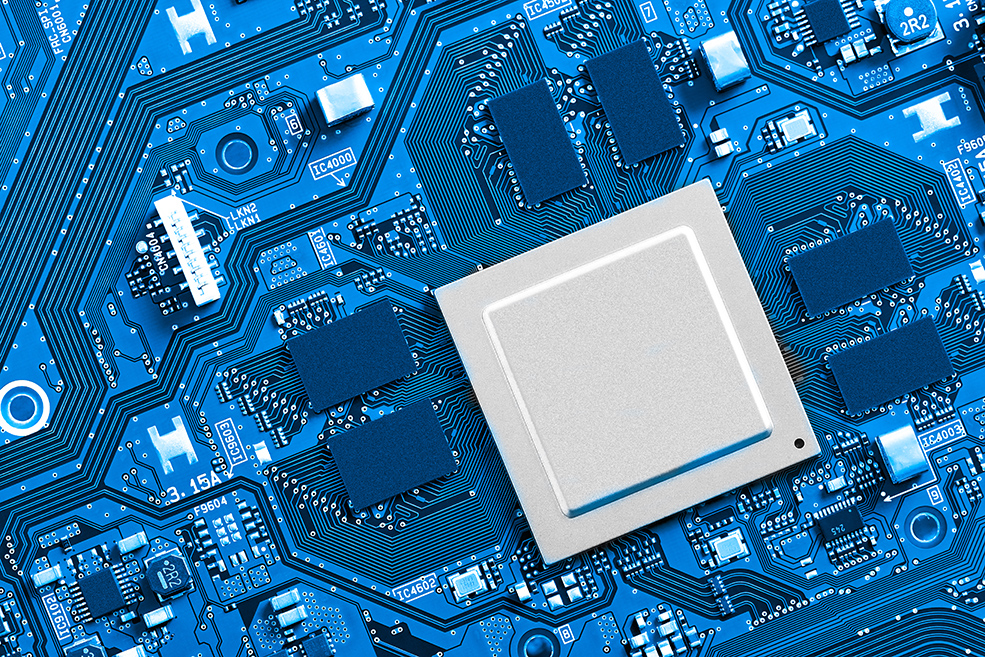 Image via Shutterstock.
There are three main elements that will determine your computer's speed: the CPU (Central Processing Unit), the GPU (Graphics Processing Unit), and your RAM (Random Access Memory).
CPU
The CPU is your base unit. All processing begins and ends there. The faster this thing is, the better speeds you will get when doing anything that requires a lot of processing power, such as rendering or 4K or editing video. For animation and graphics processing, the processor will still need to function, but the GPU handles most of the work. If you are going to be editing video and working with animation, you're going to want to make sure your CPU is mid- to top-of-the-line. Be ready to spend about $200-350 on this piece of equipment.
---
GPU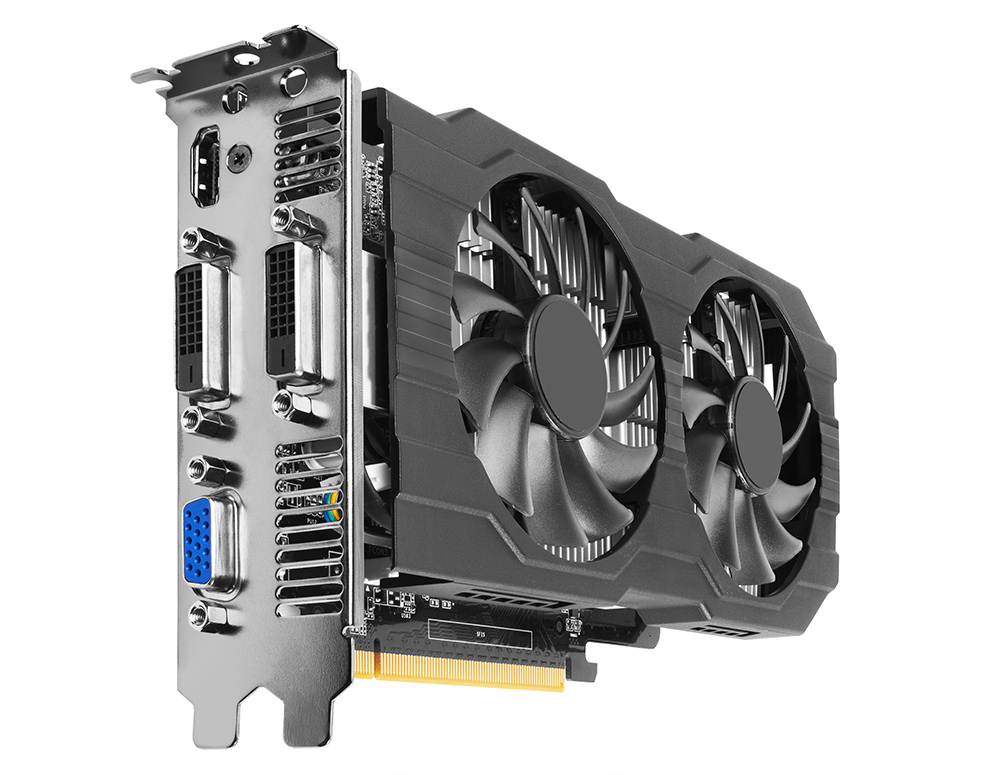 Image via Shutterstock. 
The GPU is basically a second computer attached to your motherboard with the sole function of processing 3D images. You may have heard a lot of PC gamers talking about the GPU and its importance. In gaming, it's important because it can provide you with the best graphics at speeds up to 120 frames per second. For us, however, the graphics processor is going to be the shoulder to lean on for 3D graphics-heavy work. If you have ever been interested in creating 3D liquid animations in Cinema 4D, you're going to want a crazy-good GPU.
---
RAM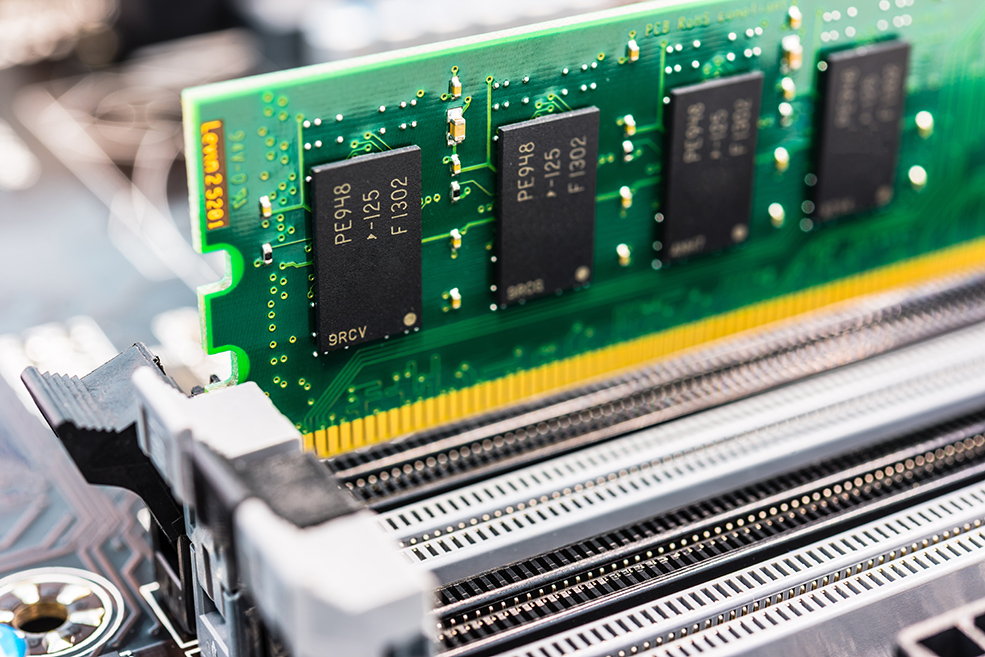 Image via Shutterstock.
The RAM (memory) assists the CPU with processing information, but only in active programs. Think of it like short-term memory for your computer — it will handle processing in the current instance, but when you shift programs or reset your computer, your RAM resets as well. Your RAM drives can get overwhelmed if there are too many programs open, so the more RAM you have, the more programs you can run at high speeds at the same time.
---
How to Compile the Parts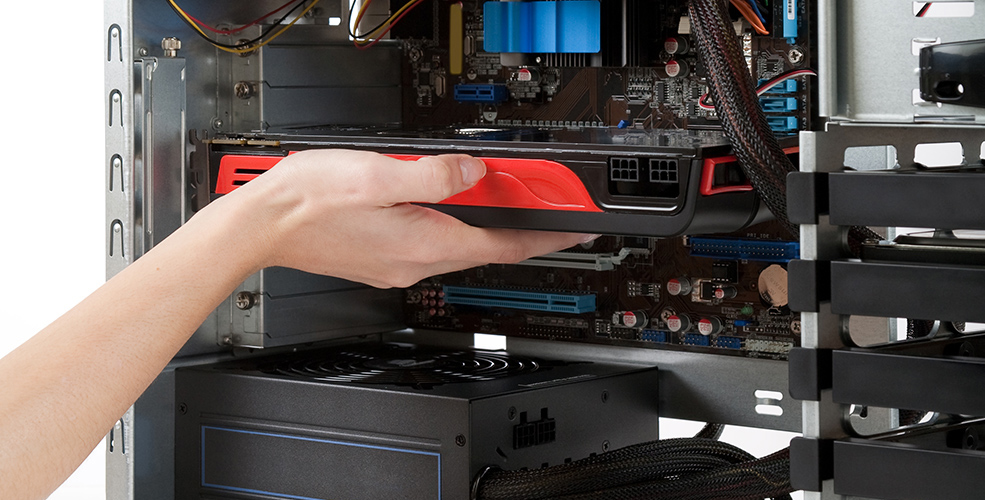 Image via Shutterstock.
There are many sites out there where you can compile the parts you need into a detailed list. My current favorite is PcPartPicker.com. It gives you a format to load in certain parts, makes part recommendations, and lists your current wattage so you can buy a power supply that will meet your needs.
Below, I have built a computer list of my ideal graphics-heavy computer.
PCPartPicker part list / Price breakdown by merchant
As you can see, we spent the most money on our graphics processor. That is going to power our entire operation — if this is going to be an animation computer. The CPU is just above decent and can handle the workload of most of what you throw at it.
You may notice that the hard drive is a bit expensive, and that's because it's a solid state drive, or SSD. an SSD is far superior to a conventional hard disk drive. A conventional HDD stores data on a revolving disk, and it can take a bit of time to access its storage. A SSD stores its information in a completely non-moving environment and can access everything at the speed of light.
You can change everything else if you need to — or lower the price to fit your budget. Just know that if you want a PC that is going to last you, prepare to spend about $1,500-$2,000 altogether when you include your monitor, keyboard, and mouse. I highly recommend getting a mechanical keyboard. There's no advantage to it, but you will get the sweet satisfaction of listening to old school clickety-clack sounds when editing. Trust me, it's a must-have.
---
How to Put It All Together
It would take about 1,000 words to go through how to assemble all of the parts and start working, so I'm going to leave it to one of the best in the game: BitWit. He's got some super-informative content on building your own computer, and the video above is a complete guide to assembling your parts from start to finish.
---
Why You Should Spend the Money and Do It
I know it seems like a lot of money at first. Heck, my first car cost $1,500. But once you dive into the wonderful world of PC-building, the possibilities are endless. You also get an amazing new gaming computer. (If you have never tried out PC gaming, you can now give it a try.)
Think about it as an investment in your future; this computer will give you the opportunity to build animations and graphics you never thought you could before. So go ahead and save up for a few months, build your own profile on PCPartPicker, and start your journey into the professional life with your brand-new PC.
---