After putting so much hard work into your project, be sure to compliment your message with the right font! Here are nine sources for great fonts.
Typography is one of the most diverse art forms in existence. It literally dates back to the first time a human made a cave drawing. It's the oldest art. Fonts are not only used to communicate, but to resonate with the audience. That's why it's so important to use the right font in each of your projects.
Even Apple founder Steve Jobs was deeply inspired by fonts, specifically what he learned in his calligraphy class at Reed College.
Reed College at that time offered perhaps the best calligraphy instruction in the country. Throughout the campus every poster, every label on every drawer, was beautifully hand calligraphed…I learned about serif and sans serif typefaces, about varying the amount of space between different letter combinations, about what makes great typography great. It was beautiful, historical, artistically subtle in a way that science can't capture.

When we were designing the first Macintosh computer, it all came back to me. And we designed it all into the Mac. It was the first computer with beautiful typography. If I had never dropped in on that single course in college, the Mac would have never had multiple typefaces or proportionally spaced fonts. And since Windows just copied the Mac, it's likely that no personal computer would have them.
With the abundance of types available, it can be overwhelming to find the right one for each project. That's why we have compiled this list of some of our favorite font sites. You can explore and get lost in these archives. Each site varies in price point, but there are some free options listed as well.
There's a very good chance you will recognize many of these fonts. Lost Type fonts have been appearing in just about every promotional poster or ad since 2011. Obviously their phenomenal selection is what makes them so popular. Not only that, but they offer Pay-What-You-Want pricing. With over 50 different faces, 100% of the sales go directly to the designer.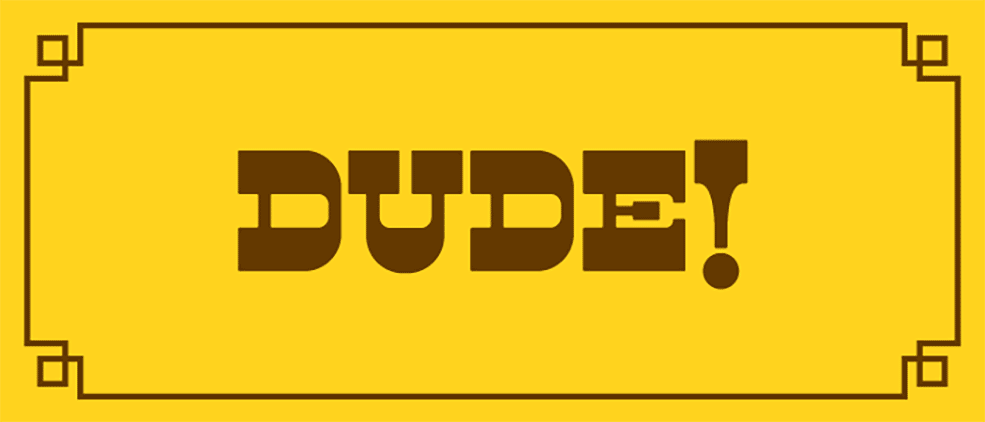 Image: Dude Font via LostType
---

Font Shop not only has fonts, but is a great resource for typography. They have a great glossary for type terminology and a blog featuring designers and news. Prices vary on the license, but they do offer some free fonts as well.

Image: Glossary via Font Shop 
---

Font Spring offers thousands of fonts with licensing for desktop, web, ebooks, and apps. Their license lets you use a font on as many projects as you like without an annual fee. One of the greatest parts of the site is the Font Matcherator. If you don't know the name of a font, the Mathcherator lets you upload an image of a font to find any similar fonts.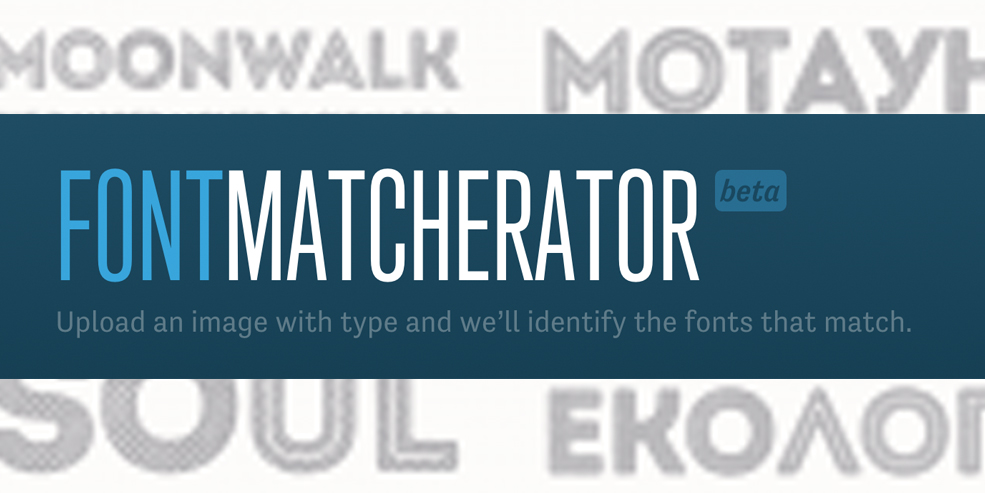 ---

Font Squirrel calls itself a "Free Font Utopia" and it really is. They offer quality freeware that is licensed for commercial work. Their hand-selected typefaces are presented in an easy-to-use format. They also let you know when you can find sales on fonts at sites like Font Spring.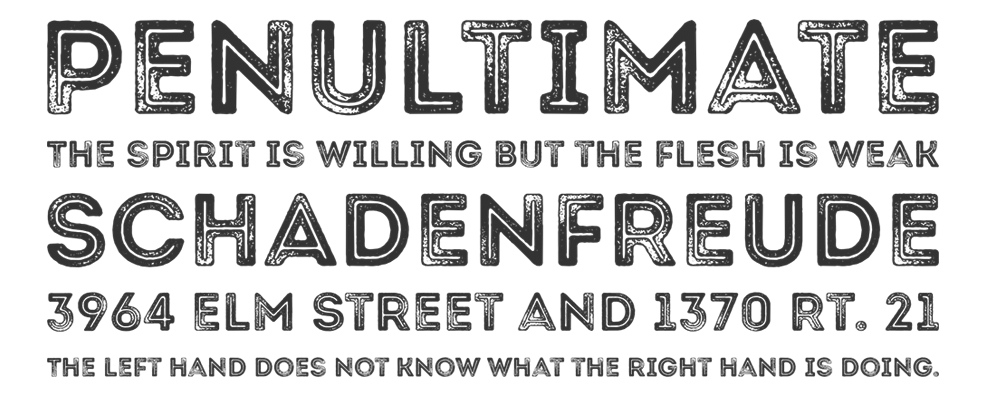 Image: Intro Rust via Font Squirrel
---

This NYC type foundry was founded by Jonathan Hoefler. Hoefler has designed original typefaces for Rolling Stone Magazine, The New York Times, Time, and Sports Illustrated. He is also known for his original Hoefler Text, which was designed for Apple. The site currently features 40 fonts.

Image via Hoefler & Co
---

The idea behind Homeless Fonts is literally in the name. Founded by the Arrels Foundation, these fonts were created based on the handwriting of the homeless in Barcelona. The profits are used to benefit the people supported by the foundation. The site currently offers 10 different sets.
---

DaFont is an archive of fonts, so it should be noted that you read each license when you download a font. The website is incredibly popular since a majority of fonts are free for personal use. However, since the sites material is user generated, you must be careful of fonts that infringe on copyrights. If you are using these fonts in your projects, make sure you have the rights to use them.
---

Linotype was founded in 1886 as the Mergenthaler Linotype Company. The Linotype machine was developed by Ottmar Mergenthaler and became the standard letter-pressing machine for newspapers, magazines, and posters. The machine's font library grew to include the most well known fonts, such as Helvetica and Univers. The website  continues to create new fonts for desktops, web, and mobile devices.

Image: Xenois Font via Linotype
---

Hype For Type offers over 25,000 hand-crafted typefaces. They collaborated with award-winning designers to create a library that has everything from decorative and script fonts to experimental and hand drawn. Be sure to check the sales for savings on font packs.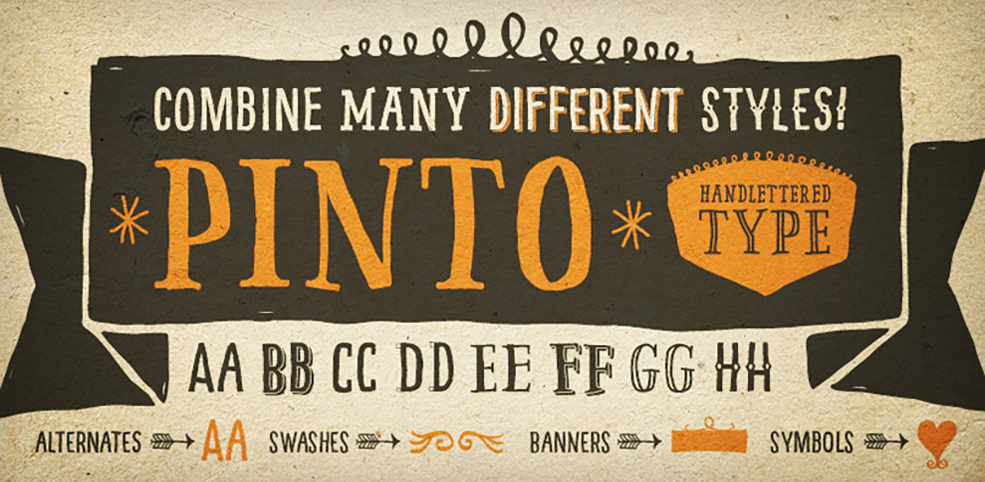 Image: Pinto Font via Hype For Type
---