This production gear review takes a full look at the impending release of the first affordable line of anamorphic lenses.
Top image via PremiumBeat. 
Of all the cinematic possibilities that anamorphic lenses offer, affordability has never been on the list. Often used in major motion pictures, the look and feel of anamorphic has been virtually inaccessible for the modern independent filmmaker. There are ways here and there for you to replicate the look, whether it's lens hacks or tweaking in post — but so far, capturing the squeezed look and feel of anamorphic was only possible using tricks and imitations. Atlas Lens Co. recently announced their new Anamorphic Lens Lineup, the Atlas Orion Series meant to find its way into your hands at 1/5th of the price of your normal anamorphic lens prices.
Why Anamorphic?
You know the look. Whether it's your first time picking up a camera or you're going out on your hundredth shoot, the look and feel of anamorphic is almost engrained in us at this point. Whether it's the bokeh or the lens flares, the images produced from true anamorphic lenses knock us right back into our theater seats. (Not to mention the wider scope you can get, giving you more of a story to tell with your images.) With this lens test, Todd Blankenship captured the same quality images as you'd get from more expensive anamorphic lenses already on the market. .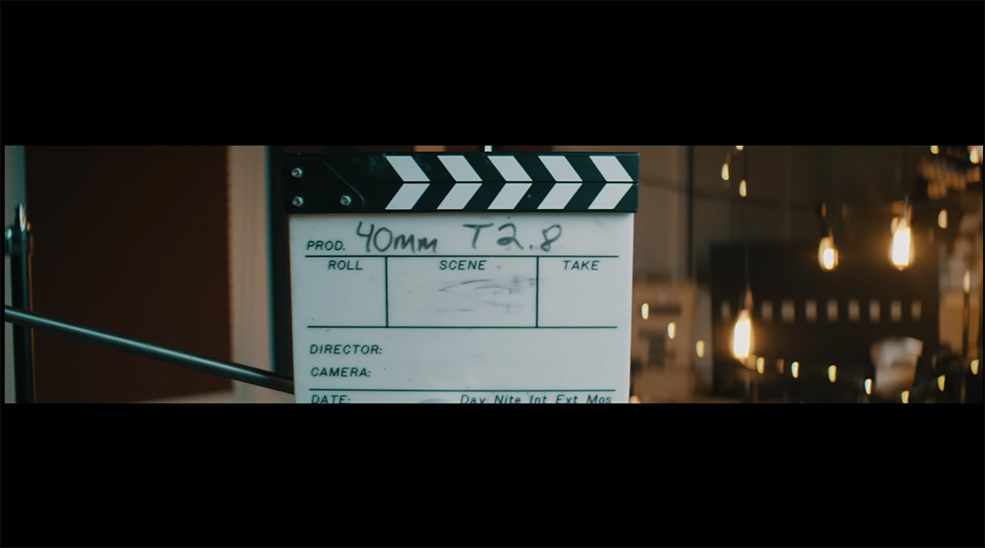 Using the Panasonic Eva 1, the test shoot yielded a few notable takeaways. When you shoot anamorphic, you get a certain amount of squeeze in your image. With most anamorphic lenses you'll get a 2x squeeze, meant to fit a classic 4:3 shooting ratio, which is then stretched out to fit either 2.35:1 or 2.39:1. For this test, shooting with the Eva 1 yielded a super wide 3.55:1 aspect ratio, which is a little too wide for normal cinematic imagery, so Todd cropped in a bit for the final product. The price for these lenses looks to range from around $5k-$8k, so considering how expensive other anamorphics are, I'd say these could be huge for working cinematographers everywhere.
Now, obviously if you're interested in recreating the anamorphic look, you don't have to spend thousands of dollars, there are cheap ways to get the look. One of them being to open up After Effects!
---