Attracting substantial traffic to your Vimeo page isn't easy, but these simple tips will help you drive more hits to your content every time.
Vimeo has become the favorite platform among industry professionals due to its clean user experience and professional aesthetic. That said, no matter how great your content is, simply uploading your finished product to Vimeo and waiting for the hits to roll in isn't going to cut it.

Filmmakers today are just as likely to have their careers launched off of Vimeo as they are from a major film festival. While an online video certainly doesn't hold the same prestige as laurels from a major festival, there's one obvious advantage at play – an unlimited amount of people can view it.
This of course means that potential financiers, distributors, producers, or other collaborators are much more likely to find you online (if your video has enough momentum) than at a festival, based on the numbers alone. But how exactly do you drive enough traffic to your video content to make your film stand out from the crowd? There's by no means an exact formula to this, but these tips will definitely help you:
1. Create Shareable Content

The first thing you need to recognize is that no matter how great your project is, if it's not shareable it won't do well online. Some films that succeed at film festivals are duds online, and vice-versa, simply because the mediums and audiences are so different.
If you're intending to do a big online push for your project, then make sure your idea, length, format, and content is web friendly. That way you're setting yourself up for success. In a nutshell, shorter is typically better and the messaging and theme of your content should be strong enough to inspire others to share it with their networks.
2. Add Videos to Groups

You have the ability to join Groups on Vimeo and add your video with a single click. This can be done on the video's page.  Click "+ Collections" and then select groups you're a member of.
Once you take this step, your video will instantly populate the feeds of all of the different groups you've chosen and will inevitably garner attention. If you're on a regular Vimeo account, there's a limit to how many groups you can add your video to — but on a Pro account, you can add your content to as many groups as you'd like.
Be sure to only post your video in relevant Groups. If you didn't film on a DSLR, don't add it to the DSLR film Group. Not only are you spamming, you're turning off your viewers. Members of groups chose to join for specific reasons. Remember to be part of the community, don't just dump your video without thought.
3. Have Great Thumbnails and Descriptions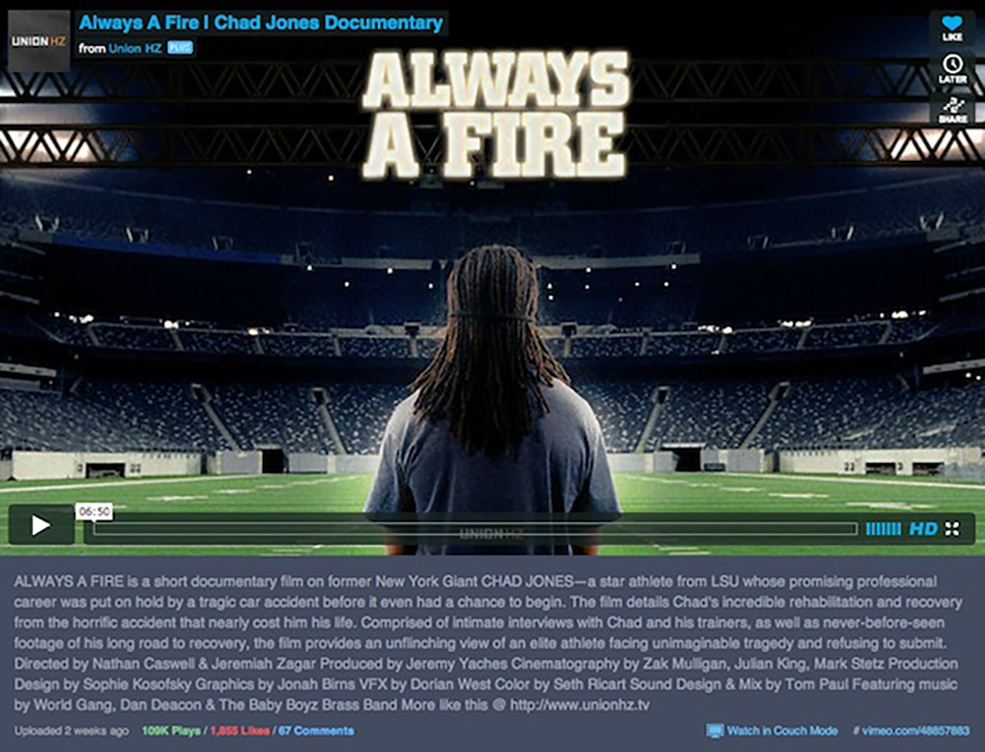 Image via Vimeo
Vimeo Curator Jason Sondhi says that thumbnails and descriptions are key to success. For thumbnails, you can pull any frame from your video. You can also upload a JPG, GIF, or PNG file.
Descriptions should be well written to gain attention. The opening sentence should make someone want to watch your film. This is your pitch. Whatever you put here should be the same thing you are telling a Hollywood exec to green light your project.
Thumbnails and descriptions are the best way to score the coveted Staff Pick. Earning that badge can do more for you film than winning a film festival.
---