In this After Effects video tutorial, learn how you can make a daytime drone shot look like you captured it at night. With free project file and assets!
The "day for night" effect is a common post-production technique used in movies and television shows. This is because it can be difficult and dangerous to film real-world sequences in the darkness of night. (Plus,  it requires a lot more lighting to create the right atmosphere.)
In this tutorial, we look at a few different ways to create the day for night effect with drone footage. This will require us to track the footage and use masks and track mattes for our composited lighting to "stick" to the shot.
Ready? Let's get started!
Make sure you download the project file, which includes drone footage and other key assets!
[rs-button url="https://pbblogassets.s3.amazonaws.com/uploads/freebies/RS-day-to-night-project-files.zip"]Download the project file and assets[/rs-button]
---
Filming Tips
If you're filming a daytime shot that you intend to convert to night, there are a few things you can do to get the best results. First, underexpose your footage a little bit. This will ensure you don't have any blown-out highlights. Secondly, film on an overcast day if you can, but if that isn't possible, just make sure you don't get the sun or any visible lens flares. Finally, avoid fast camera movement — it makes the required motion tracking less accurate and much more difficult.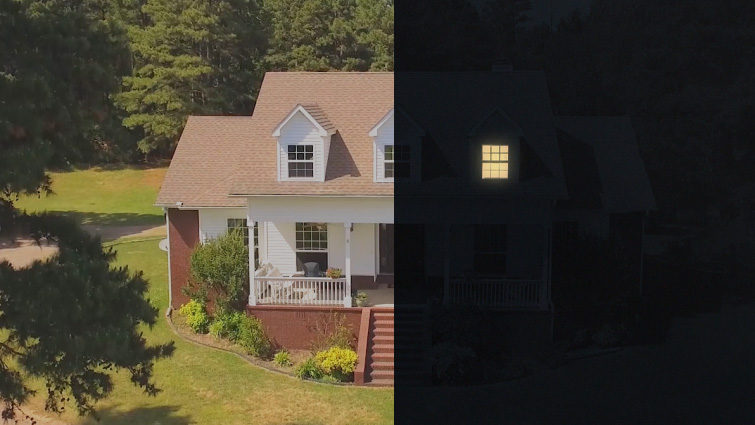 ---
Camera Tracking
In order to get the day for night effect to work with drone footage, we need to camera-track the footage in After Effects. Open the Tracker panel from the Window setting options, then select Track Camera. When that process completes, right-click on a group of points where you would like to add in your composited lighting. Select "Create Solid and Camera." We can then use that solid with masks or track mattes to add in our lighting.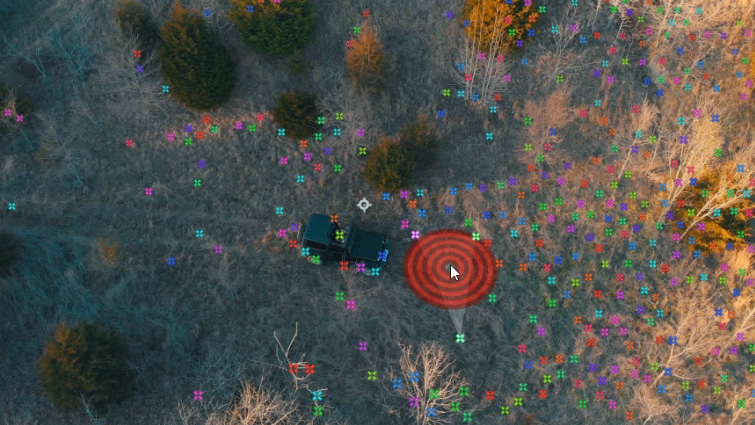 ---
Using Masks and Track Mattes
Now for our motion-tracked solid layers, we have two options. We can pre-compose the solid layer and add in a matte image, or we can manually mask out an area on the solid layer that will track with our footage. The option you choose will depend on your footage and the lighting you're trying to create. In my examples, I use a matte image for the vehicle headlights and a mask for the house window.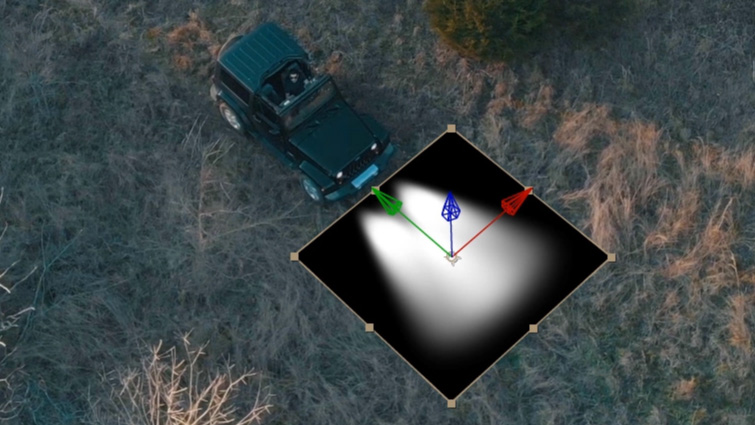 ---
Night Color Grade
Creating the night color grade is easy, using only two different effects. First, use the Tint effect to remove nearly all of the color saturation on your footage. I usually set this to a value between 70%-95%, depending on the footage. Next, we can use the Curves effect to dial down the overall brightness and increase some contrast. Pull the top-right point of the contract curve down drastically. Next, adjust the red and blue color curves. Pull the red curve down a small amount (which adds in teal), and then pull the Blur curve up a little. This should leave you with a dark blue color grade.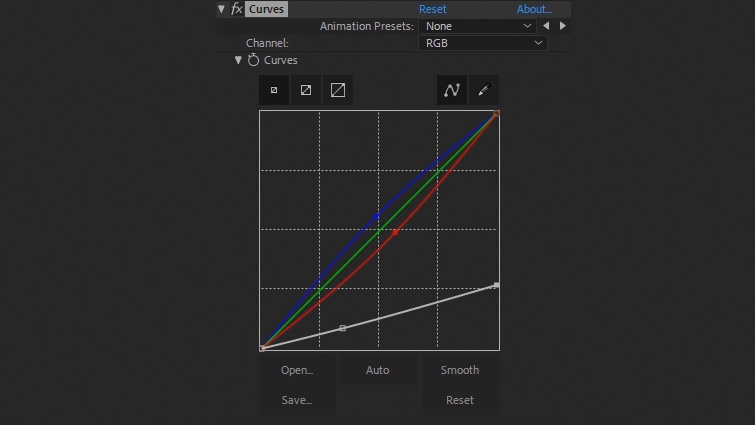 ---
Extra Tips
Finally, here are some extra tips that can help sell your night shot. Since our scene has already been camera-tracked, overlay some footage of smoke and make it a 3D layer. This will create a bit of parallax, and it emulates nighttime fog. (The free fog clips from Action Pack Lite work great!) Set the smoke clip to a Screen blending mode, then lower the opacity. Apply a Gaussian blur if the smoke is too sharp.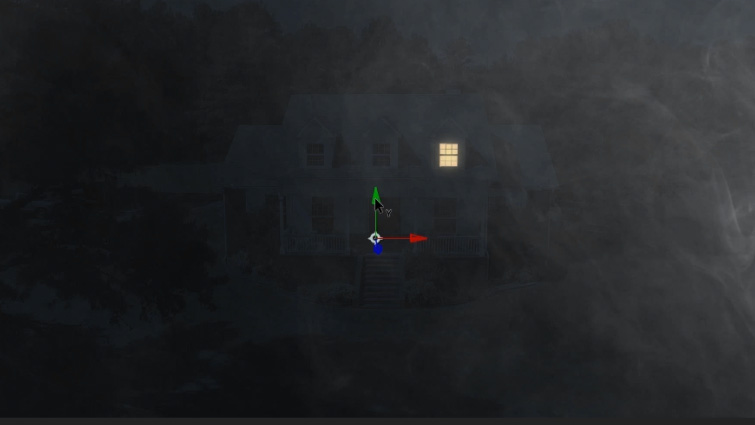 Next, in order to combat color banding (which is common in dark scenes uploaded online), you can create an adjustment layer above all of your footage and then add the Noise effect. Set the noise level between 2%-4%. This will help break up potential banding that can occur on compressed video with dark night scenes.
---
Interested in the tracks we used to make this video?