If you're just getting the grasp of working in After Effects, these five time-saving tips might help you navigate the program more like a pro.
So you've just started to get your feet wet when it comes to working in After Effects. You've got the lingo down, and you can properly build out some graphics without having to rely on tutorials to guide you through. Hey, that's great! But if you are like I was when I was just starting to cut my teeth in AE, it took me WAY too long to get something done. So along comes John Rodriguez of PremiumBeat with five tips to help us all get to that next step of mastery in Adobe After Effects. Let's check 'em out!
---
Adding A Grain Texture Animation
If you're looking to make your 2D animations stand out a bit more, grain textures can help you add depth to your assets. Say that you have a circle, like in the animation above. Once you add a grain texture to simulate shadow depth, you're on the right track to getting rid of that flat look After Effects usually emits when working with shape layers and graphics. All of the work you need to do to get a correct texture animation is going to help you out with understanding blending modes, masks, and parenting to different layers.
---
Adding Expressions to Gradients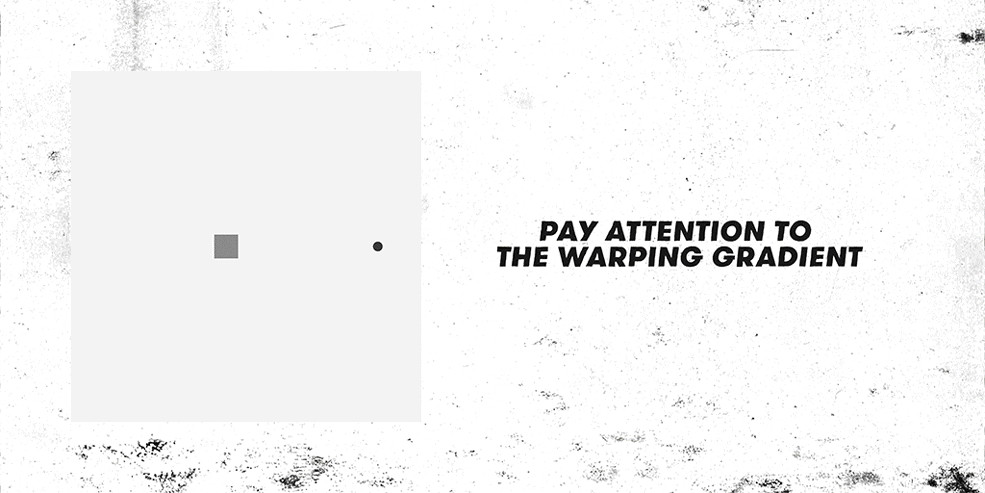 If you haven't dived into expressions, don't panic. It's not as terrifying as you think (check out John's Expressions video) and they can be extremely helpful at cutting down your hours at the editing desk. I'll let you learn expressions from that other video, but there's a simple lesson here in adding motion to your gradients. Gradients are layers that blend different colors to create a more interesting background or color scheme. If you don't add any motion to your gradients, they are going to stay stagnant. But, with a little bit of creative keyframing, you can make the colors blend together to give a little bit of motion to your gradient.
---
Creating Nulls From Paths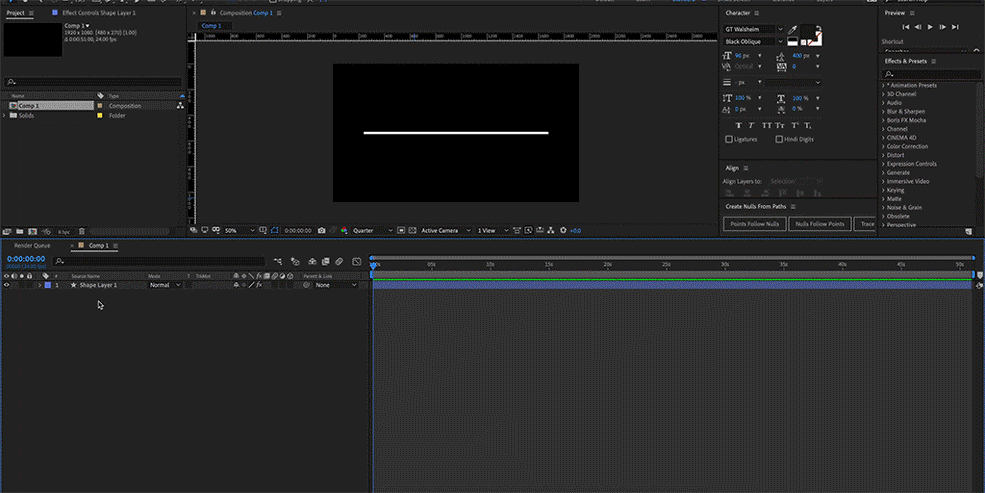 Have ever tried to make a layer try to follow the path of another layer? It can get pretty hairy pretty quick. What if I told you there's a way to create paths and link them to a new null with a simple click of a button?
Well, fortunately for you, there is! The Create Nulls from Paths tab is a wonderful tool that takes a shape, and then creates a null object with it s path that you can use to link to other layers in your project. The script is native in After Effects, so no need to download any new plugins to access it.
---
Nulls, Nulls, Nulls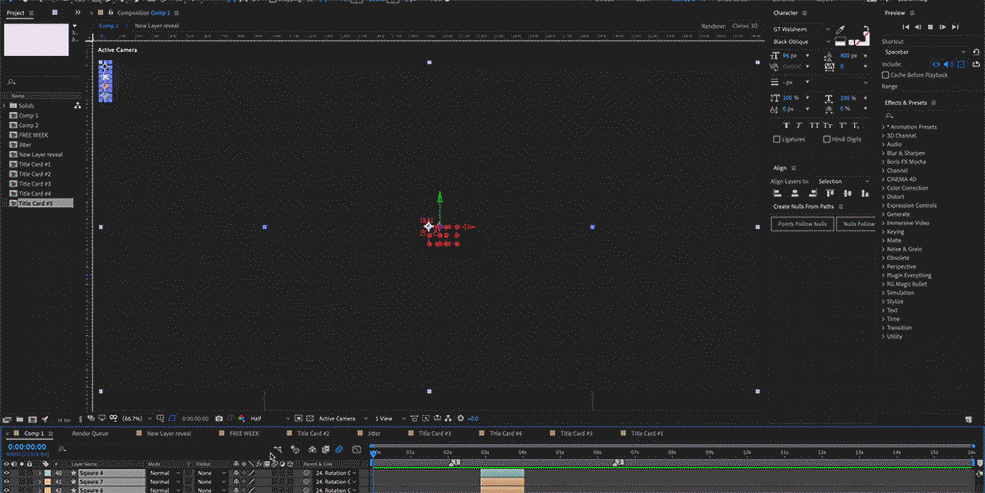 Now if you are serious about becoming a motion graphics professional, nulls need to become your new best friend. They are essentially clear layers that you can use to create intricate movements, and even layer different types of movements on top of each other with the help of parenting. When you add motion keyframes to a normal layer, you will be limited to a one-way street of keyframes, where intricate movements might not be possible. But when you parent layers to nulls, you can add motion on top of motion, cutting down the number of keyframes you need and organizing movement throughout your timeline.
---
Bevel and Embossing Layers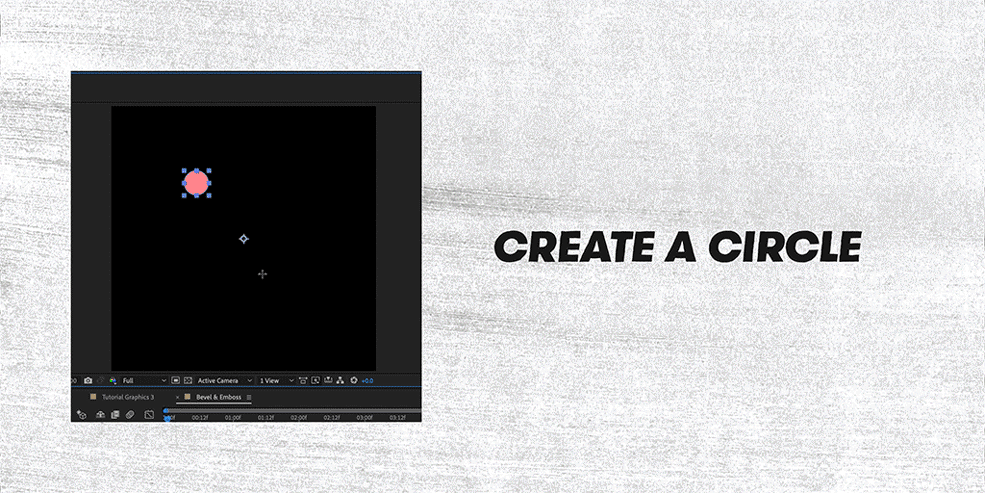 When it comes to quick methods to modifying your layers into having better, more appealing visuals, layer styles are a fantastic way to spice up an otherwise boring shape layer. In this example above and in the video, John is trying to add a little bit of grain to the edges of the circle without having to create masks or different layers. To do this, he added a layer style onto his circle layer and changed some settings. The result is a fine-looking circle with textured edges, all within one layer. Try out using these layer styles in some of your layers to add some pizazz.
---