Creating the look you can't escape, colorful animated gradients, and rounded user interfaces and browsers. Here's how to make them in Premiere Pro.
Over the past few months I've made several commercials and product training videos for a variety of tech and web-based clients. Nearly all of them had the same request for their videos. "Can you add gradient backgrounds and round the corners of the footage to match the look of the website?" The answer is always YES, but what's the best way to do it?
Through a little trial and error, I built a non-destructive workflow that allows me to churn these videos out pretty quickly, and doing it all in Premiere Pro. What's nice about this setup is that if you need to replace footage, scale it, or adjust the position, you can do so very easily without effects the mask or background. It also allows for any type of background, so you can add images, footage, 3d renders, loopable backgrounds, or the very popular gradients.
Check out this tutorial from Film Bodega for an in-depth guide, and you can find a list of steps to reference down below.
1 – Import Your UI/UX Footage or Images
First edit your video with all the necessary shots and steps. To create the screen captures I either use OBS and record my screen as I walk through all the necessary steps, or if it's just a mention of a specific page or feature I'll take a screen capture of the site and then just animate the image scrolling or zooming in Premiere Pro.
2 – Create a Mask
Now to make this non-destructive and easy, the best solution is to create a mask on and Adjustment Layer.
Make an adjustment layer and add it to your timeline above all the other clips.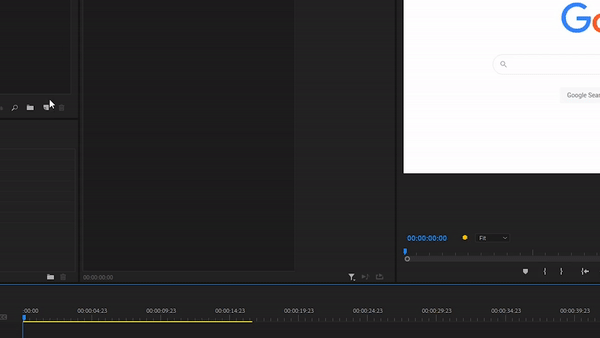 Now the trick here is to create a mask on the adjustment layer and I found the best results by adding a shape layer to the Adjustment Layer. In the Effects panel, open Video Effects > Generate > Ellipse. Add the Ellipse to your adjustment layer.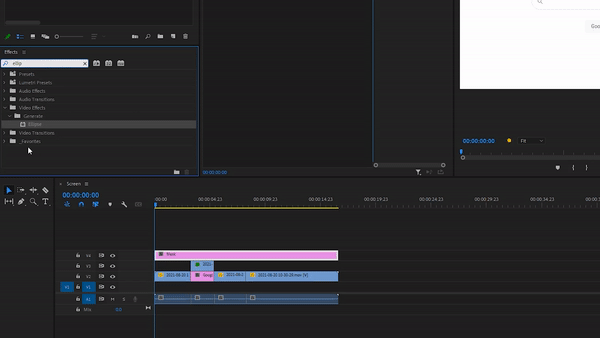 Don't worry about the shape colors or anything, we don't need that. We're just going to use this to make our mask. In the Effects Controls under Ellipse, create a 4-point polygon mask. Now adjust it to be the size you need. You can either make a desktop style horizontal mask, or a vertical mask to imitate a phone or mobile device. Adjust the Mask Path to the exact size or shape you need.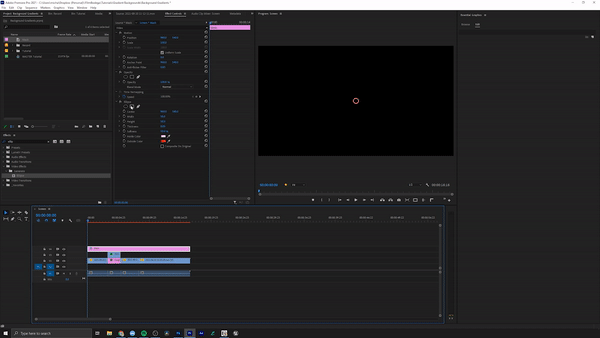 To round the corners, change the Mask Expansion to somewhere between 20-35. Click Invert and now your footage should be visible through the mask.  Lower your Mask Feather down to 1 or 2 to get a cleaner edge.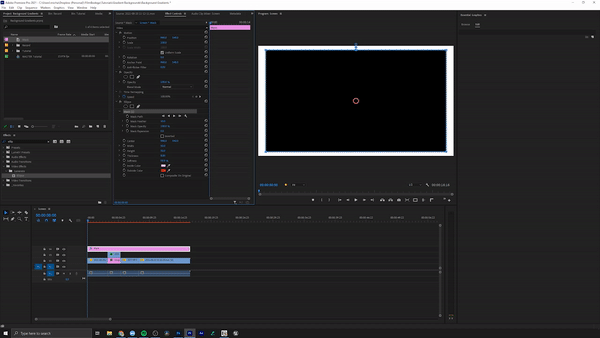 3 – Add or Create a Background
Now you can add any background you want to the bottom layer. This needs to be underneath your footage, so likely on V1.
You can use any footage, like RocketStock's background pack, but to create the gradient look you still have a few options.
If you want just a regular four-color gradient, you can add one under Video Effects > Generate > 4-Color Gradient. The downside of this is that it's just a still gradient. Now you can go in and add keyframes and animate this gradient if you really want to, but I have a better solution.
One of my go-to tools for just about everything in Premiere Pro is SuperMOGRT. It's a incredibly versatile motion graphics template that has built in animated titles and backgrounds and it's only $10. I just drag in a SuperMOGRT and select the four-color animated gradient and then just get to work selecting colors. That's it. Customizable animated gradient done in an instant.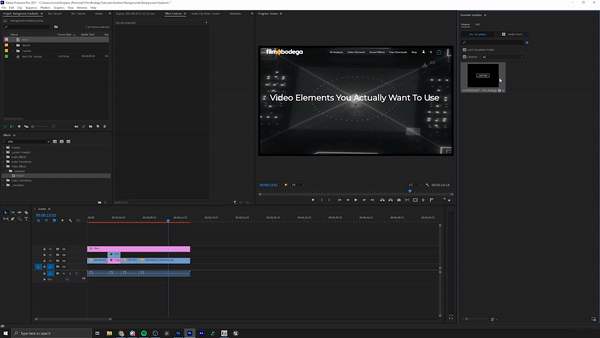 Your background won't be visible yet because the Adjustment Layer affects all the layers below it. So, select every layer but the background, then right-click and Nest. This will create a nested sequence with the mask, and you'll notice that your background is now visible.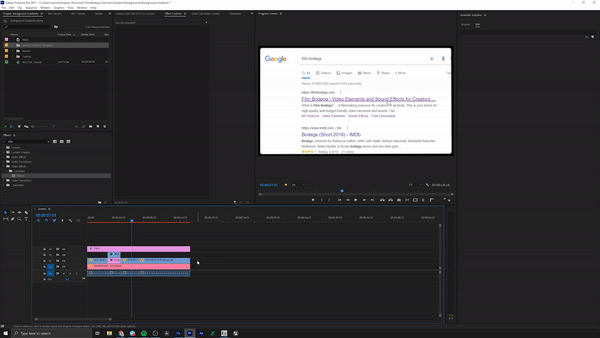 What's great about using a nested sequence is that you can still go into your footage and adjust the position and scale, or even replace clips entirely, and it won't effect your mask or background.
4 – Adjust and Fine Tune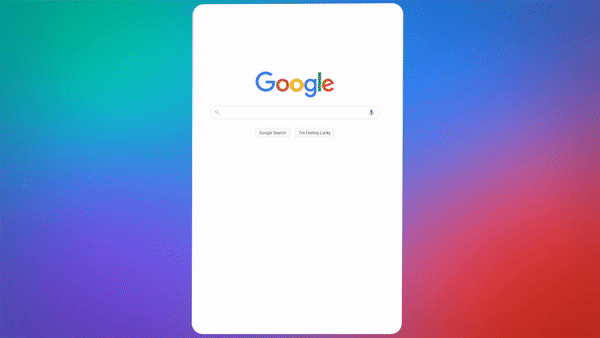 Now all you have to do is send it to the client for notes. Then you can just open up your nested sequences and make changes to anything, without it breaking your project or your mind.
Need a collection of loopable backgrounds for your videos? Canvas includes 100 different backgrounds in 10 different styles. Just drag them into your projects and you are ready to go.