Use this free After Effects project to create an extremely dynamic slideshow or montage with your own images/video. Customize text, add your own logo, and edit colors and overlays to fit your specific project.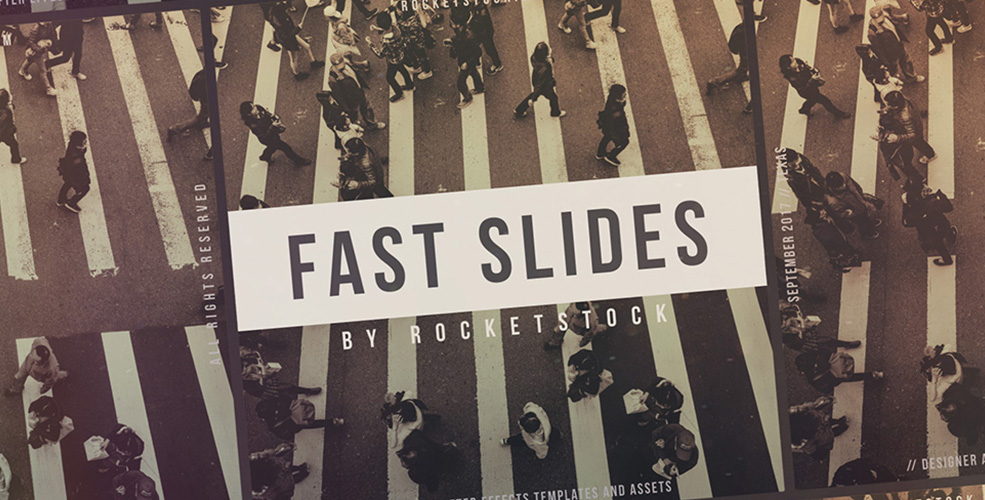 Once inside the project, you can customize the images and text by opening the various folders in the project bin.
00 Assets: Store all of your assets (images/videos).
01 Modify Logo: Open the "Logo" comp to add your own logo.
02 Modify Images/Video: Open these comps to add your images/video.
03 Modify Text: Customize your text here.
04 Scene Options: Customize colors, overlays, etc.
05 Render Zone: Comps for 1080 or 720 renders.

Note: Music is not included; however, you can license the track "Liseberg" by Origami Pigeon at Premiumbeat.com.